Get 25% ANY Tree Service. Satisfaction Guaranteed.  Call TODAY for a FREE Tree Care Quote.
Tree Care in Franklin County
Family Owned Tree Service With Over 25 Years
Experienced Crew Is Licensed, Bonded and Insured
Exceptional Service to All Residential and Commercial Clients
FOR 24/7 EMERGENCY SERVICE. CALL US IMMEDIATELY.
Certified Columbus Tree Service Experts
West Tree Service Inc. Tree Service is a family-owned tree service with over 25-years of experience caring for the natural landscape of communities in Columbus & Franklin County. Our goal is to provide exceptional tree service to all residential and commercial clients looking to maintain or improve the natural surroundings of their homes and businesses.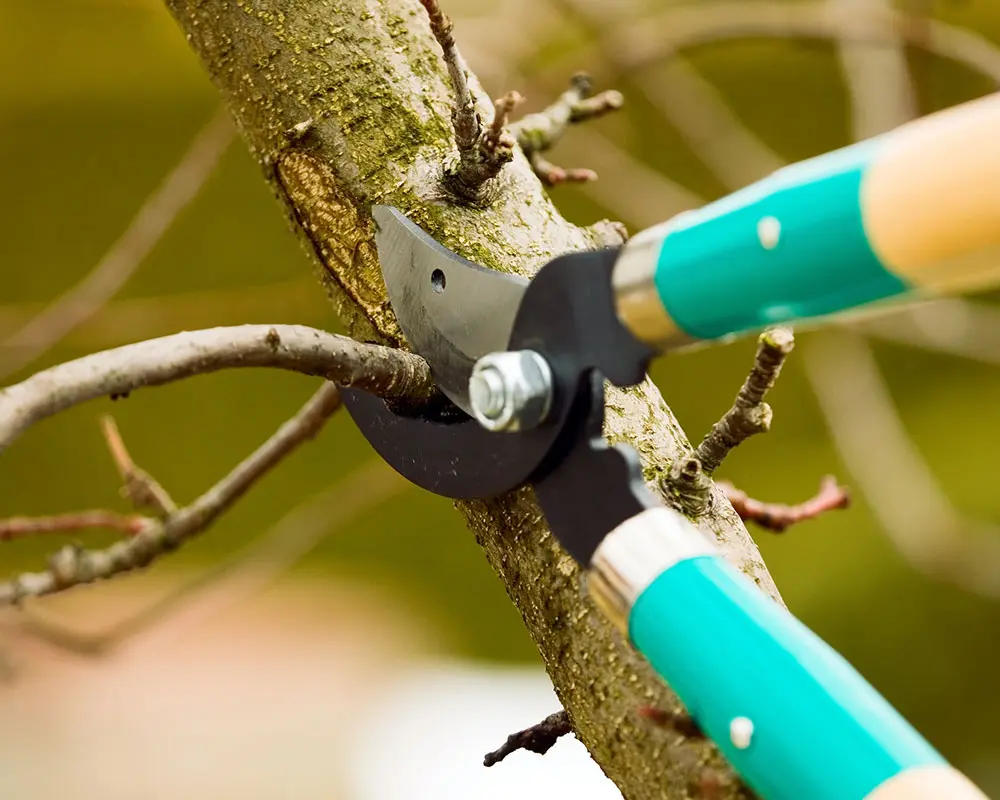 Real Reviews From Real Customers
Reliable and fast on time
West Tree Service Inc. crew made my family happy. The service was prompt and the job was completed faster than I imagined.
Stephen K.
– Columbus, OH
Great Service
Excellent and professional people. They were a pleasure to have around. Jody was always keeping me updated as to their progress.
Marijane K.
– Reynoldsburg, OH
Very Professional
They had the tree removed the same day the tree fell. They did such a good job, we hired them to remove other dead trees.
Arlene A.
– Columbus, OH
Tree Service Columbus specializes in tree service of all types of trees. Call Us Today For Our 25% Off Special.
Certified Arborists
A Certified Arborist in Columbus is a dedicated professional that has many years of experience and formal training. We guarantee that all of our projects are managed by a Certified Arborist for your protection and peace of mind.
Safest Tree Removal Methods
We always use the SAFEST tree removal methods for your property's safety, to ensure efficiency, and to promote safety! We strive to save every tree we can, but sometimes tree removal is necessary.
Expert Tree Service
We are a local family owned and operated tree service and tree care company in Columbus, OH. We give you the promise of our hard work, dedication, and decades of expert experience.
Happiness Guaranteed
We provide professional and affordable tree care for our clients. We'd love the opportunity to work with you and show why our exceptional service sets us apart from the rest.
Tree Care Columbus Tree Service
Trees have a limited lifespan – while most can live for centuries, trees eventually die like all other living things. When a tree dies, tree removal becomes the best course of action. Keeping dead trees around makes your home unattractive and also creates safety problems as dead trees tend to decay, becoming unstable over time. 
We help property owners in Columbus, Ohio get rid of trees that aren't benefitting their landscapes. For the decades we have been working in Columbus, Ohio, we have conducted tree removals to create space for property development, to open up overcrowded areas, to get rid of trees carrying untreatable diseases, and to improve safety. We have the latest tree removal gear, a team with years of experience, and a passion for offering quick and safe tree removals.
Benefits of Hiring Tree Removal Experts
1. Safety
Tree removals are risky procedures – and more often than not, they will put you at risk of suffering property damages and injuries. When removing a tree, unexpected changes in wind direction can force the tree to fall in an unplanned direction – this could be over utility lines, your house, garage, or even the recently-completed swimming pool. The resulting damages may cost thousands of dollars to fix. 
Without tree removal knowledge and experience, the chances of the tree falling on you are also very high. The heaviest trees can lead to loss of life while the lighter trees may put you in a wheelchair for the rest of your life. 
Letting professionals handle tree removals protects your home and also helps you avoid expensive treatment costs. Using their years of experience and modern safety tools, professionals will remove the tree safely, without harming your house or nearby utility lines. Since you can stay away from the tree, suffering injuries becomes impossible. 
It is worth noting that tree service providers also have liability insurance – if part of the tree they are removing causes even a slight damage, the liability insurance will take care of the repair costs. 
2. You Can Save Your Tree 
Untreatable tree diseases are one of the leading causes of tree removals. However, it takes the knowledge of an arborist to determine which tree can be treated and which one can't. 
Before removing a tree, professionals will allow their arborist to inspect it. If the tree is treatable, the arborist will advise on the course of action that can help you restore the tree's health. Instead of spending money on tree removal and replacement, you will only have to pay for arborist service. 
3. You Save Time and Money 
Tree removal is a time-consuming procedure. And when removing a tree for the first time, you will be limited further by your inexperience. This means that you can spend days on just one tree. 
Before removing a tree, you may need to visit a nearby hardware store to get tree removal gear. Whether renting or buying the equipment, you may spend a lot of money. 
Letting professionals help with tree removals helps you avoid spending money on tree removal gear. You also get the chance to use your time on more important activities. 
4. Professionals Will Handle Stump Removal 
Tree stumps can be an inconvenience, especially if you are removing a tree to open up the property for development. Over time, stumps can turn into hazards, causing injuries or damaging your lawn mowing gear. 
When you hire professionals to help with removing a tree, they will also remove the tree stump. A task that could take you days of digging around and cutting the roots will take professionals an hour or two.
When to Invest in Tree Removals
When the tree turns into a safety concern. 

When the tree's roots start putting cracks on your concrete floor or foundation. 

When an arborist determines that your diseased tree cannot be treated. 

When you need to develop your property, but trees are occupying the development space. 

When the tree is dying or already dead. 

When the tree starts outgrowing its allocated space, pressing against walls, windows, and doors.