Get 25% ANY Tree Service. Satisfaction Guaranteed.  Call TODAY for a FREE Tree Care Quote.
Tree Care in Franklin County
Family Owned Tree Service With Over 25 Years
Experienced Crew Is Licensed, Bonded and Insured
Exceptional Service to All Residential and Commercial Clients
FOR 24/7 EMERGENCY SERVICE. CALL US IMMEDIATELY.
Certified Columbus Tree Service Experts
West Tree Service Inc. Tree Service is a family-owned tree service with over 25-years of experience caring for the natural landscape of communities in Columbus & Franklin County. Our goal is to provide exceptional tree service to all residential and commercial clients looking to maintain or improve the natural surroundings of their homes and businesses.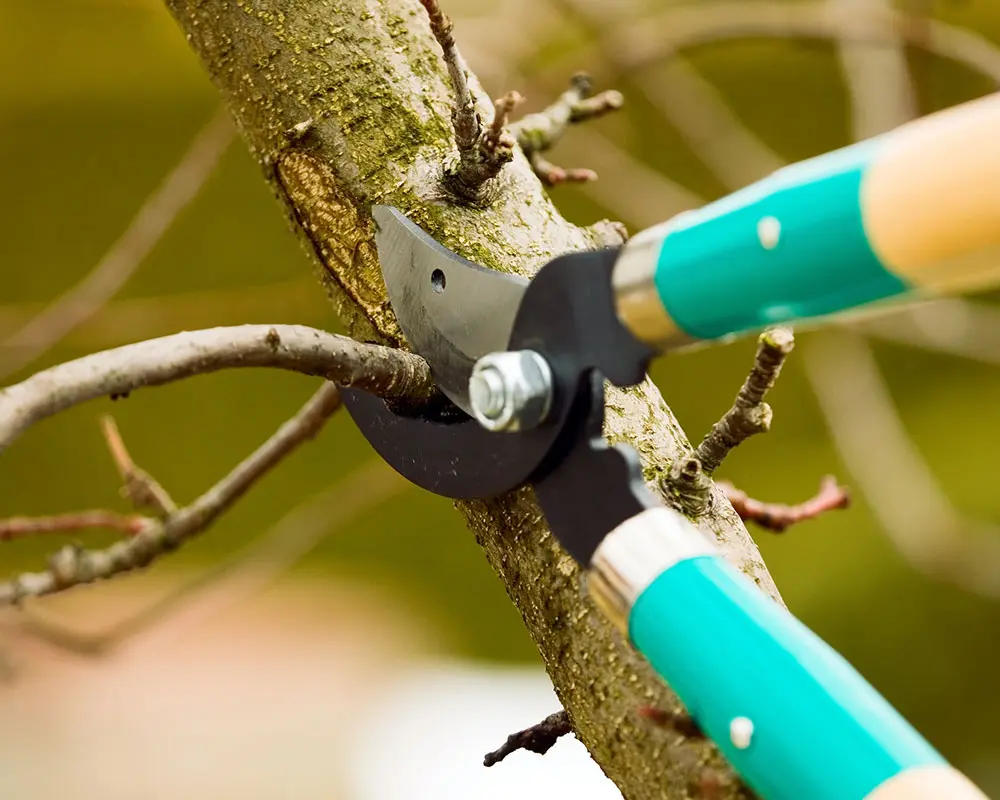 Real Reviews From Real Customers
Reliable and fast on time
West Tree Service Inc. crew made my family happy. The service was prompt and the job was completed faster than I imagined.
Stephen K.
– Columbus, OH
Great Service
Excellent and professional people. They were a pleasure to have around. Jody was always keeping me updated as to their progress.
Marijane K.
– Reynoldsburg, OH
Very Professional
They had the tree removed the same day the tree fell. They did such a good job, we hired them to remove other dead trees.
Arlene A.
– Columbus, OH
Tree Service Columbus specializes in tree service of all types of trees. Call Us Today For Our 25% Off Special.
Certified Arborists
A Certified Arborist in Columbus is a dedicated professional that has many years of experience and formal training. We guarantee that all of our projects are managed by a Certified Arborist for your protection and peace of mind.
Safest Tree Removal Methods
We always use the SAFEST tree removal methods for your property's safety, to ensure efficiency, and to promote safety! We strive to save every tree we can, but sometimes tree removal is necessary.
Expert Tree Service
We are a local family owned and operated tree service and tree care company in Columbus, OH. We give you the promise of our hard work, dedication, and decades of expert experience.
Happiness Guaranteed
We provide professional and affordable tree care for our clients. We'd love the opportunity to work with you and show why our exceptional service sets us apart from the rest.
Tree Care Columbus Tree Service
A vital part of our environment, trees make our surroundings fresh and beautiful, provide shade, and consume carbon dioxide, giving us life-sustaining oxygen. To offer maximum benefits, however, trees do require regular maintenance. Tree trimming plays a key role in improving the tree's appearance, opening the crown to improve sunlight access, and improving tree health by removing dead and damaged branches. 
Helping Columbus property owners with tree trimming, we ensure that homes and commercial properties have good looking and functional trees. With years of tree trimming experience, we handle all types of trimming, including, fine trimming, standard trimming, hazard trimming, and crown reduction trimming. Passionate about keeping trees healthy and landscapes attractive, our team of tree trimmers always exceeds our customer's expectations.
Benefits of Hiring Professional Tree Trimmers
1. You Avoid Injuries 
You may believe that your landscaping skills are at par, but power tools such as chainsaws and handsaws are extremely dangerous. Making a mistake when using one of these tree trimming tools increases your risk of suffering significant injuries. Also, when trimming a tree, there is always the risk of falling from the tree crown – this could leave you with broken hands and legs. 
A tree trimming near me company will have a team that knows how to handle advanced trimming tools. They will also have modern safety gear – for example, bucket trucks. Helping you stay away from the tree and cutting tools, you avoid expensive treatment costs. 
2. You Benefit from Liability Insurance 
It is extremely hard to control sizeable branches when trimming a tree alone. Some heavy branches may slide off, landing on nearby utilities and causing a lot of damage. This can result in a lot of issues as your home insurer may not be willing to pay for the property repairs. 
A tree trimming near me company will have liability insurance. While the tree trimmers have undergone training on how to avoid causing property damage, liability insurance ensures your home will be taken care of in the event of unpreventable damage. 
3. You Avoid Tree Damage 
Before trimming a tree, you have to understand which branches to remove. Removing the wrong branches can cause significant tree damage. Also, you need to know where to start – if you start too high, there is a possibility the cut branch falls and takes down weaker branches on the way down. 
Using their skills, professional tree trimmers will only remove the right branches from the tree crown. Armed with modern tree service tools, a tree trimming near me company will know how to remove the cut branches without harming any other part of the tree. 
4. Professionals Enhance Aesthetics 
Trees bring out an aura of beauty that changes your yard's appearance. Professional tree care increases your property's aesthetic nature. When it is time to sell your commercial or residential property, your well-maintained trees can feature significant impacts on the property's value. 
Certified tree trimmers have the skills and knowledge to shape your trees during trimming. Using the right techniques, professionals turn a typical tree into an attractive piece of art. Professionals will further ensure that your tree thrives. 
If you decide on trimming a tree yourself, maintaining unique crown shapes may be impossible. Some of your trees may maintain protruding branches. In addition to making your home appear untidy, improper tree trimming can deter prospective buyers.
The Importance of Trimming a Tree
Tree trimming removes diseased branches. This keeps the diseases from spreading to other parts of the tree. 

By improving your tree's aesthetic appeal, trimming boosts your property's overall value. 

Trimming a tree removes broken branches. This keeps the limbs from falling unexpectedly and causing property damage. 

Tree trimmers help reduce overcrowding on the tree crown. By opening up the tree, trimming guarantees a better view of the surrounding areas. 

Tree trimming increases sun exposure and air circulation on the tree crown, further boosting the tree's health.